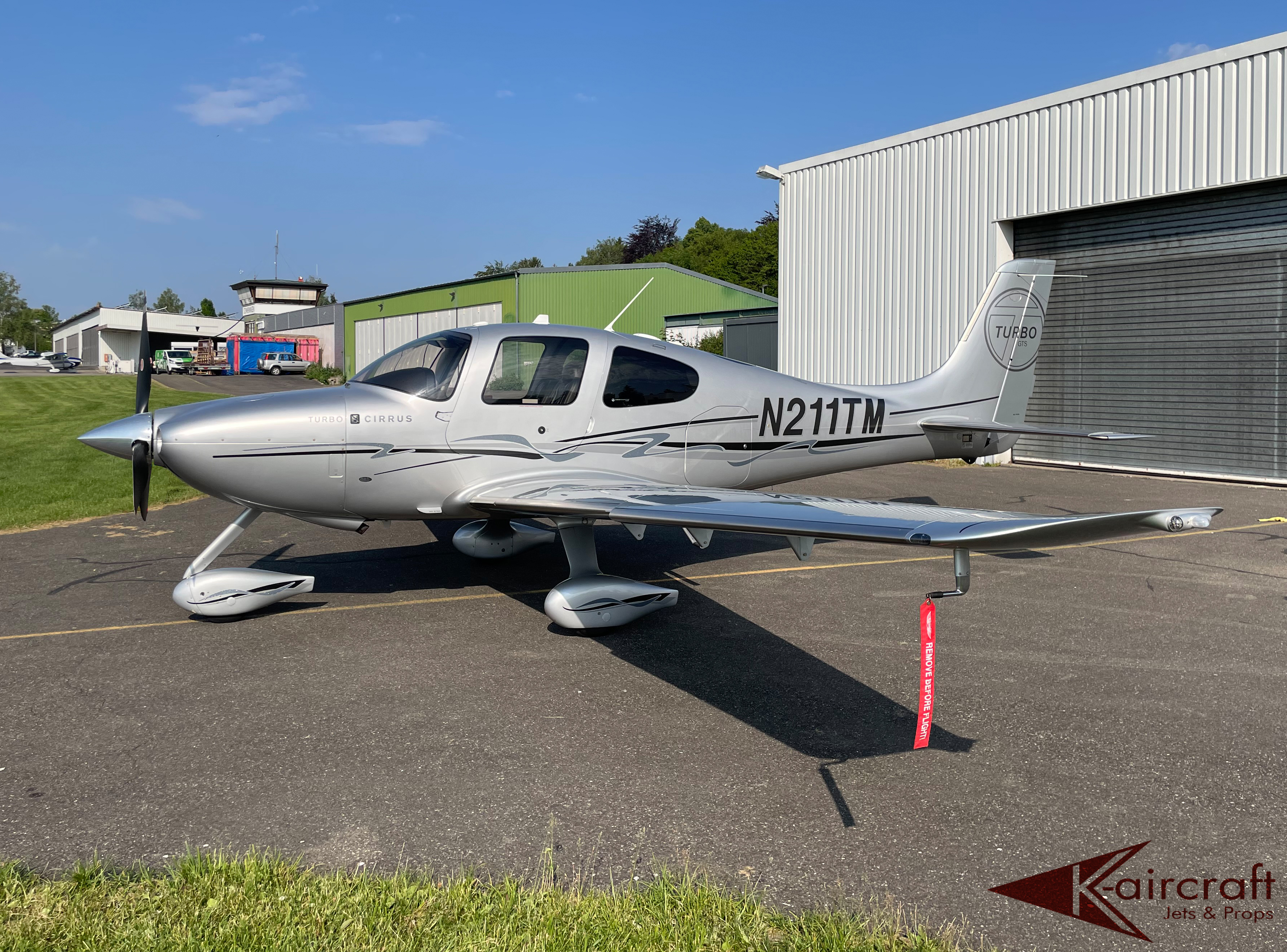 2009 Cirrus SR22TN G3 GTS
This is a very nice and very well equipped Cirrus SR22TN Generation 3 GTS. Second owner, no known damage history, complete logs!
We offer this aircraft as exclusive broker - contact us for any question!
Details
Maintenance
Last 100-hr / annual inspection completed in January 2023 at 894.6 flight hobbs
Interior
Black Leather seats in excellent condition (8 of 10)
Exterior
Allover Silver with Black stripes in excellent condition (8 of 10)
Weights & Balance
BEM 2439 lb @ 139,03 in
MTOM 3400 lb
Engine(s)
Continental IO-550-N, turbo-normalized, 310 hp
TBO 2000 hr or 12 years recommended
905 SN
Propeller(s)
Hartzell PHC-J3Y1F-1N/N7605B, 3-blade
TBO 2400 hr or 6 years recommended
905 SN
History
Second owner since new. 2009 imported to Europe.
Damage History
No known damage history. Complete logs available.
Avionics
Cirrus by Garmin Perspective avionics
PFD/MFD: 12" Screens
Synthetic Vision Technology (SVT)
Dual WAAS/EGNOS GPS/Comm/Nav Radios
Dual AHRS
Garmin GMA 347 Audio Panel
Garmin integrated Mode-S
Enhanced Garmin GFC700 Autopilot
TOGA (Go Around) Button
Engine & Fuel Monitor (EMAX)
Blue Level Button
lndicated Airspeed Hold (IAS)
Flight Director and Flight Path Marker
Vertical Navigation (VNV)
Yaw Damper
Lightning Detection
Keyboard Controller
Distance Measuring Equipment (DME KN63)
Equipment
Garmin Perspective avionics
Tanis Preheater
TKS de-icing system (FIKI)
Oxygen system
ELT
Portable Fire Extinguisher
CAPS done in 2019 (due in 2028/29)
Price Information
EUR 480.000,- private
Aircraft Subject to Prior Sale or Removal from Market without Notice. Specification Subject to Verification by Purchaser.